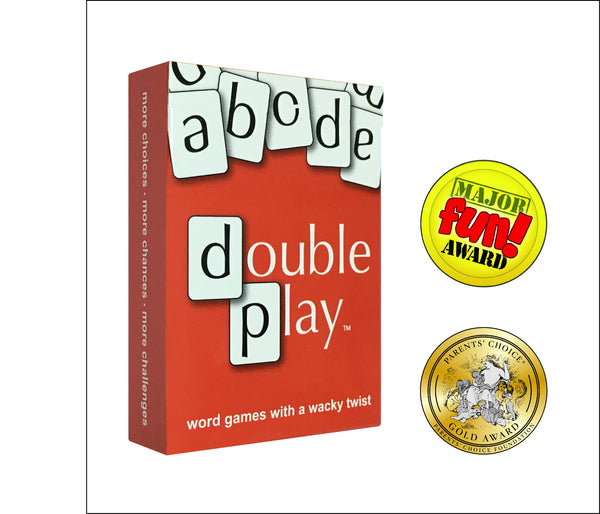 Double Play Game Cards
This is the new generation of word games.
You now have the power to change any letter to another as you wish. Just rotate the card!
<Currently sold out on Amazon.com>
Sign up now to get updates on availability.
A Game Changer. Literally.
With more choices, beginners get more chances and advanced players get more challenged.
"Life consists not in holding good cards but in playing those you hold well." ~Josh Billings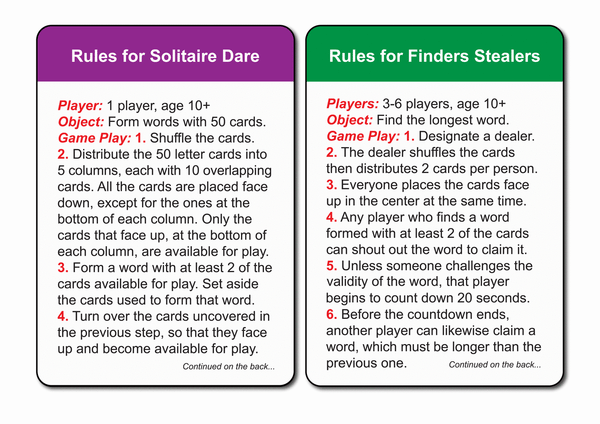 More. Exciting. Games.
The pack includes simple rules for 4 word games. Climb up to the Extreme Level in Solitaire Dare. Play hand to hand combat in The Final Word. Match wits with friends in Word Wars I.II.III. Watch out for fiends in Finders Stealers.
"Develop your senses; especially learn how to see." ~Leonardo da Vinci
Players: 1-6
Play solo to sharpen your skills in Solitaire Dare. Play one-on-one and have the last laugh in The Final Word. Play with a group and have a blast in Finders Stealers or Word Wars I.II.III.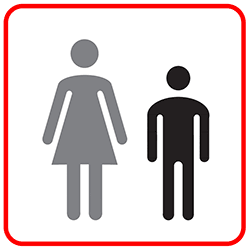 Ages: 10+ years
The young and old, word nerds and newbies, cruciverbalists and casual gamers, can all enjoy this winner of the MAJOR fun! Award and the Parents' Choice Gold Award.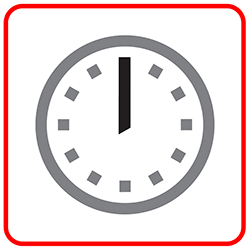 Time: 10+ minutes
It takes just a few minutes to learn and play. Everything you need is in a pocket-sized box including 4 game rules and 50 letter cards. It's time to have fun at every turn!